Healthy Buildings
11 mind-boggling healthy buildings stats for 2022 & beyond
Come explore these 11 eye-opening stats about healthy buildings in 2022 and beyond to see how healthy buildings affect commercial real estate today.
---
Yes, we did just say mind-boggling. Before we talk about healthy building statistics, we should be clear about what a healthy building is, and the difference between healthy and green buildings.
Green buildings (also known as green construction or sustainable building) apply to both a framework and the utilization of processes that are environmentally responsible and resource-efficient throughout a building's life-cycle: from organizing to design, development, usage, maintenance, retrofitting, and dismantling.

A healthy building is the successor of a green building. Where a green building only covers the environmentally responsible and resource-efficient building elements, a healthy building also adds human well-being and performance.

Green-certified buildings are buildings that are certified on their leadership in energy and environmental design by external organizations to ensure the credibility of sustainability efforts. Some well-known certification institutes are LEED®, BREEAM®, NABERS® and those with a stronger focus on health and well-being are FitWel® and IWBI WELL®.

High-performing buildings are buildings that surpassed ASHRAE® Standard 62.1–2010 minimum sufficient person ventilation (15 cfm) requirement and with little (<250 μg/m3) total volatile organic compound concentrations.
According to researchers Allen and Bernstein of the Harvard T.H. Chan School of Public Health, the 9 Foundations of a Healthy Building include: ventilation, air quality, thermal health, moisture, dust and pests, safety and security, water quality, noise, and lighting and views.
So now that we have explained the definitions, the following question pops up…
Why are healthy buildings popular in 2022?
Healthy buildings are becoming the new standard in construction and renovation projects. They have been growing steadily over the last few years but did not gain the same traction as since the return to office debate began last year.
Accelerated by the pandemic and the growing change in the way we work, people became more aware of the impact of a building on their health. This led to new expectations in the return to the office. So real estate investors look at ways to improve returns in an office market that's globally under pressure. Likewise, property managers have to focus on improving the tenant's experience to avoid that their tenants leaving and consequentially risk that their buildings become obsolete.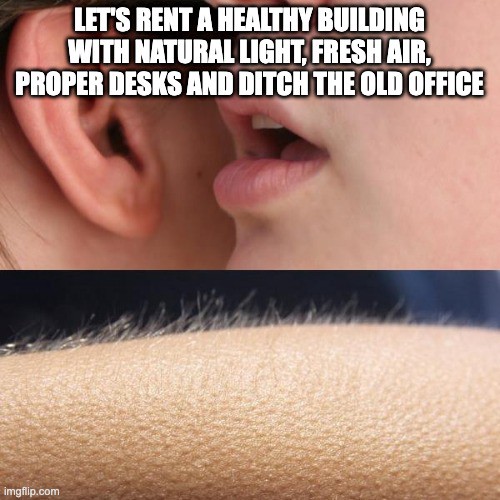 These are the top 10 healthy building benefits for property managers and owners. Are you ready?
To sum it all up:
Creating a healthy building is essential to your business' success, whether you are a real estate investor or a company renting a space.
A healthy building improves direct asset value to the building owner because the buildings have higher rental value, occupancy, and sales value.




If your building isn't taking any healthy building elements into account, it's probably time for a retrofit.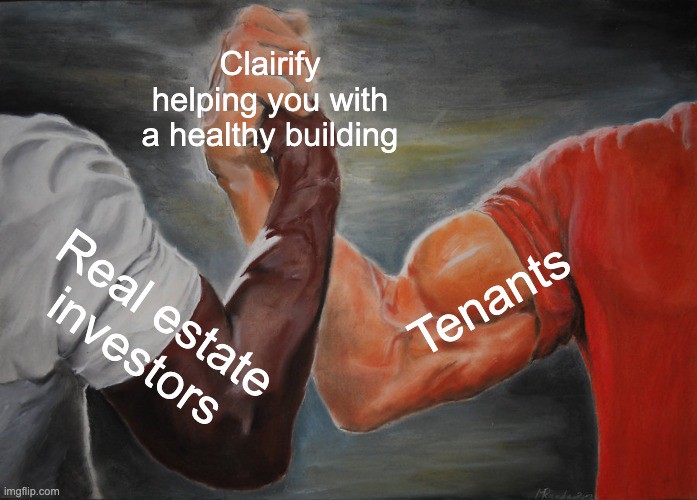 So was "mind-boggling" a fair word to use? For those of you looking to get started with healthy workspaces, come explore our healthy building services to optimize air quality, thermal comfort, light, and acoustics in your building. Add value to your business today.
Looking to stay up to date with new insights and commercial real estate strategies in the changing tenant landscape? Then sign up to be the first to receive our monthly updates and come follow us on LinkedIn.